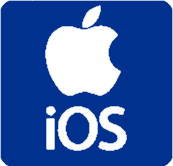 Secure Remote Access iOS (VPN)
The Secure Remote Access service provides students and staff with the ability to connect to restricted University resources while off campus or using Eduroam. The service encrypts traffic between a user's computer and the University's network. These instructions explain how to use the Pulse Secure Client with the Secure Remote Access service. When you are off campus, the Secure Access Portal/VPN is the recommended method for accessing departmental databases, servers and other university IT resources that reside behind network firewalls.
Requirements
iOS devices running version 6.1.3 or later can connect to Swansea University's SSL VPN with the Pulse Secure app. To check the version of your iPhone, iPad, or iPod touch, from Settings, select General > About, and look under "Version". Newer versions of Pulse Secure have higher iOS requirements, but the App Store will allow you to download and install an older version that will work on your device, as long as it is running at least 6.1.3.
Installing the app
Pulse Secure is available for iOS from the App Store. You can search for it, or go directly to Pulse Secure on the App Store in Safari on your iOS device to install it.

The first time you open Pulse Secure, follow the instructions on the screen. It may ask you to enable the app, to accept a license agreement, or to uninstall Junos Pulse (an older VPN client that no longer works at Indiana University). The URL for the IU VPN server is: https://connect.swan.ac.uk/
For other settings, you may use the defaults


Connecting and disconnecting
Important:
You must have already registered Google Authenticator; see the Secure
Remote Access Two Factor Authentication guide
on how to register.
To connect to the Swansea University SSL VPN:
Open Pulse Secure, and then tap Connect.
Enter your username and password.
In the "Secondary Password" field, enter the code on the google authenticator app and then tap Sign In
Note: You can connect only a maximum of one device at a time to Swansea University's SSL VPN. If you try to connect a second device while you already have a connection running on one other devices, you will see a prompt asking whether you want to maintain the existing connection and cancel the new connection request, or break existing connections and establish a new connection.